Last week in Boca Raton, Florida, SentinelOne hosted OneCon, our first-ever customer conference, which brought together some of the brightest minds from the cybersecurity community today.
Even in its earliest stages, we envisioned OneCon to be the industry's most forward-thinking event, aimed at exploring new and innovative ways of thinking about security. For those who weren't able to join us in person, read on for a round-up of all of the highlights from this year's gathering.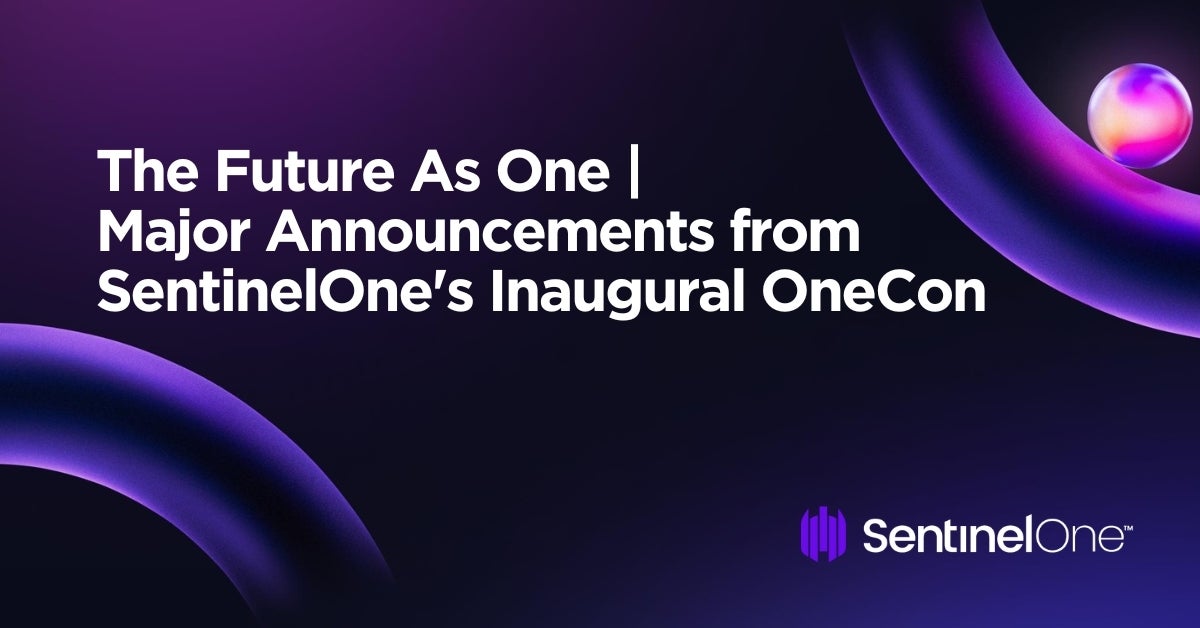 Key News at OneCon23
Recognizing the business imperative of embedding a comprehensive security approach across the organization, we kicked off OneCon with the launch of PinnacleOne, a new strategic risk analysis and advisory group to support today's organizational leaders. Led by industry experts Chris Krebs and Alex Stamos, Pinnacle One will help today's executives with unparalleled intelligence, risk management insights, and transformative strategies to navigate today's ever-changing threat landscape.
For this event, our focus was equipping customers with the innovative technology required to tackle both present and future cybersecurity challenges. In today's ever-changing threat landscape and uncertain economic environment, enterprises are looking to increase efficiency, focus on what's important, and accelerate their security operations to stay ahead of attacks.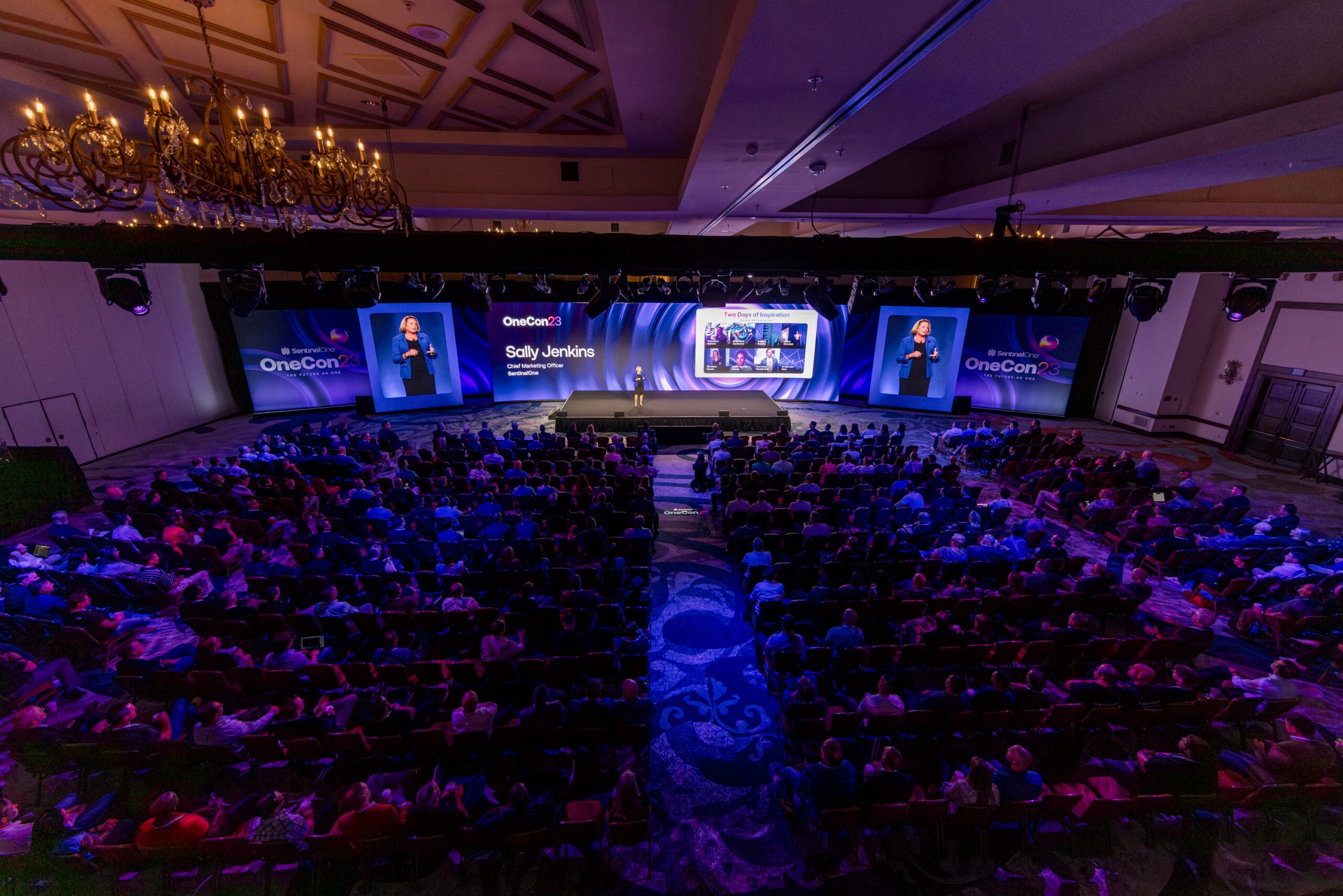 To help our customers secure now and in the future, SentinelOne announced a unified set of innovations for the Singularity

Platform:
Purple AI (Beta)

, an AI assistant to unify, accelerate, and simplify SecOps workflows

Singularity Endpoint's new unified agent

, covering endpoint and identity attack surfaces for continuous, real-time protection

Singularity Cloud Workload Security's integration with Snyk

to deliver code-to-cloud security

Singularity Data Lake

, a central, unified solution for security and IT analytics streamlining ingestion, normalization, and visualization for rapid queries, retention, and processing.
"Enterprises don't just need a robust and capable platform, they also need intelligent automation that simplifies the analyst experience and boosts the productivity of their security teams" shared Ric Smith, Chief Product & Technology Officer at SentinelOne, in his OneCon keynote. "Guided by our belief that the fusion of design-driven product development and AI culminates in an unparalleled security experience, the Singularity Unity Release is meticulously crafted to heighten user experience and fortify security measures."
PinnacleOne Advisory Group | Unparalleled Insights & Transformative Risk Management
In the face of increasingly complex and vulnerable systems, enterprise leaders contend with a changing global business landscape and developing geopolitical risks that, to cybercriminals and nation-state threat actors, creates avenues for attack.
To support C-suite leaders, SentinelOne launched PinnacleOne at OneCon as a strategic risk analysis and advisory group. Through PinnacleOne, customers will have access to an elite team of experts, led by industry experts Chris Krebs and Alex Stamos, who will help today's executives with unparalleled intelligence, risk management insights, and transformative strategies.
It all comes back down to the idea of fostering open communication and community. PinnacleOne was created as a direct response to those asking for help in solving the big security challenges and making sure their future path is a safe one. SentinelOne gives a warm welcome to Krebs, joining SentinelOne as Chief Intelligence and Public Policy Officer and President of PinnacleOne and Stamos, who will serve as Chief Trust Officer for SentinelOne.
"In launching PinnacleOne, we are providing access to top experts who can help enterprises think bigger and broader than the siloed approaches of today.", said Tomer Weingarten, CEO, SentinelOne. "Our holistic approach to risk management will empower organizations to adapt and move forward with confidence across all products and environments."
For more information on the PinnacleOne Advisory Group, read our Press Release here.
Purple AI | Empowering Analysts to Detect Earlier, Respond Faster & Stay Ahead of Attacks
SentinelOne is proud to be a pioneer in the application of AI to cybersecurity with the industry's first AI-powered security platform. At OneCon, we announced our continued leadership with the beta release of Purple AI – our generative AI assistant that unifies, accelerates, and simplifies SecOps to help protect what matters most.
Today's SecOps teams must contend with long alert queues, thousands of investigation hours, and complex configuration tasks, all compounded by a growing skills gap putting pressure on advanced analysts. This leaves little time for proactive threat hunting and results in analyst burnout and an overtaxed SOC.
Purple AI is a force multiplier that saves time and resources for security teams by scaling autonomous protection across the enterprise. Unify your workflows with a single place to access data across the platform and partner logs, and scale collaboration across teams using notebooks, which can save, tag, and export investigation workflows.
Simplify the complex by using natural language to streamline threat hunting and investigations. Every level of analyst is empowered with instructional hunting prompts, AI-powered auto-summaries, suggested queries, and actionable next steps. Finally, accelerate SecOps workflows with Purple AI's auto-investigations* to collect evidence from the Singularity Data Lake, generate reports, and help determine a verdict for detected threats.
Underpinning it all, know that your data and privacy are protected. Purple AI models do not train using your data or requests, and we never share your processes or insights with other customers. To learn more, sign up for a demo today.
*Coming post-GA

Endpoint Security | Advanced Protection for Identity and Exposure Management
SentinelOne's platform strategy focuses on enterprise-grade prevention, detection, and response across all attack surfaces from endpoints and devices to servers. The Singularity Platform Unity Release enhances customers' endpoint security experience through new features like Identity (conditional access and breached password detection) and Attack Surface and Exposure Management (prioritizing and managing vulnerability exposures).
These new features will be seamlessly delivered in a single, rebootless agent with advanced behavioral detections built-in.
Cloud Security | Delivering Enhanced Protection with CNAPP
As part of the 12-month roll-out, the Singularity Platform will soon feature a comprehensive Cloud-Native Application Protection Platform (CNAPP) designed to safeguard public and private cloud infrastructures. By combining both agent and agentless capabilities, the platform will provide robust run-time protection and real-time defenses against threats, misconfigurations, and exposed secrets.
All of these features are set to integrate seamlessly with Singularity Operations Center and Data Lake, providing customers with deep visibility and operational governance over their entire digital estate.
The SentinelOne & Snyk Integration | Cloud Workload Protection From Build Time to Runtime
The complexity of the modern software supply chain and supporting apps makes prioritizing fixes a challenge for software developers and security teams. To solve this, SentinelOne has joined forces with Snyk, a leading force in developer security to announce a new cloud-native security integration.
The OneCon crowd was first to hear about this latest integration, which works by correlating SentinelOne-identified cloud runtime threat detections together with vulnerabilities found by Snyk in container images. The integration empowers cloud security, application security, and developer teams to more effectively collaborate and address the root cause of rising issues.
While developers are under increasing pressure to build applications faster, they must also work with their security teams to secure both their build and runtime environments. The SentinelOne & Snyk integration supports this process by providing security teams the means to manage application risks in the cloud. This in turn simplifies the prioritization and remediation focus for developers.
The integration is now available to SentinelOne and Snyk customers through the Singularity Marketplace. Learn more about the integration here.
Singularity Data Lake | Cost-Effective, High Performance Security & Log Analytics
Singularity Data Lake enables organizations to centralize and transform data for cost-effective, high-performance security and log analytics. This consolidated, AI-powered security and log data platform brings together Security Information and Event Management (SIEM), Extended Detection Response (XDR), and Log Analytics solutions. By streamlining cybersecurity and IT operations, it reduces complexity and enhances effectiveness in managing security.
Singularity Data Lake leverages the Open Cybersecurity Schema Framework (OCSF) to normalize all types of data, offering a full view of an organization's security and data analytics. Its cloud-native architecture and marketplace of connectors simplify data importation and promote cost efficiency and scalability, leading to significant cybersecurity cost savings.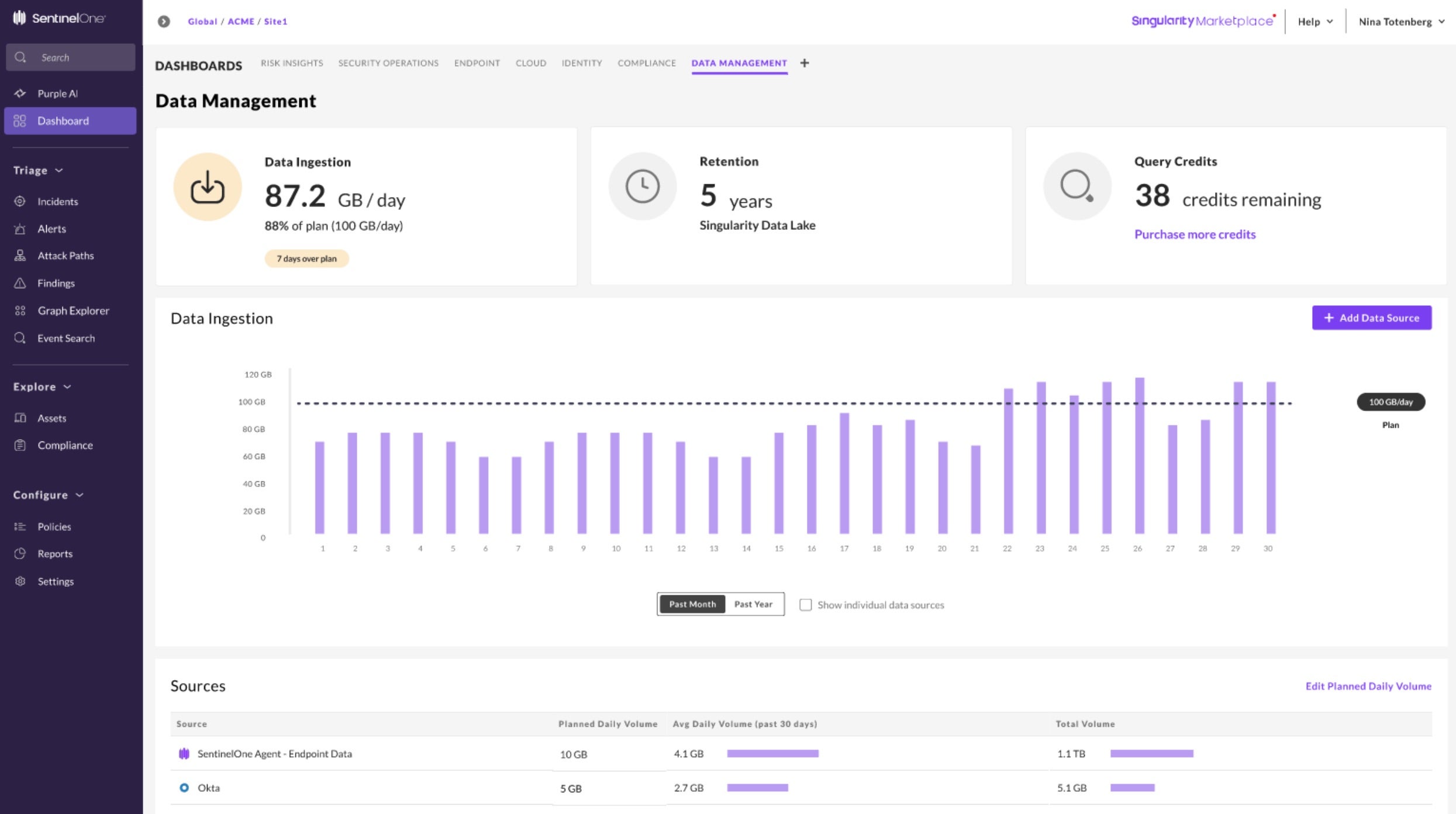 Singularity Data Lake empowers organizations to confidently navigate the ever-evolving threat landscape. By providing centralized data management, faster detection, advanced analysis, and enhanced investigation capabilities, these solutions offer more than just another cybersecurity product – they comprise a comprehensive data platform that drives business value and keeps organizations secure in today's digital landscape.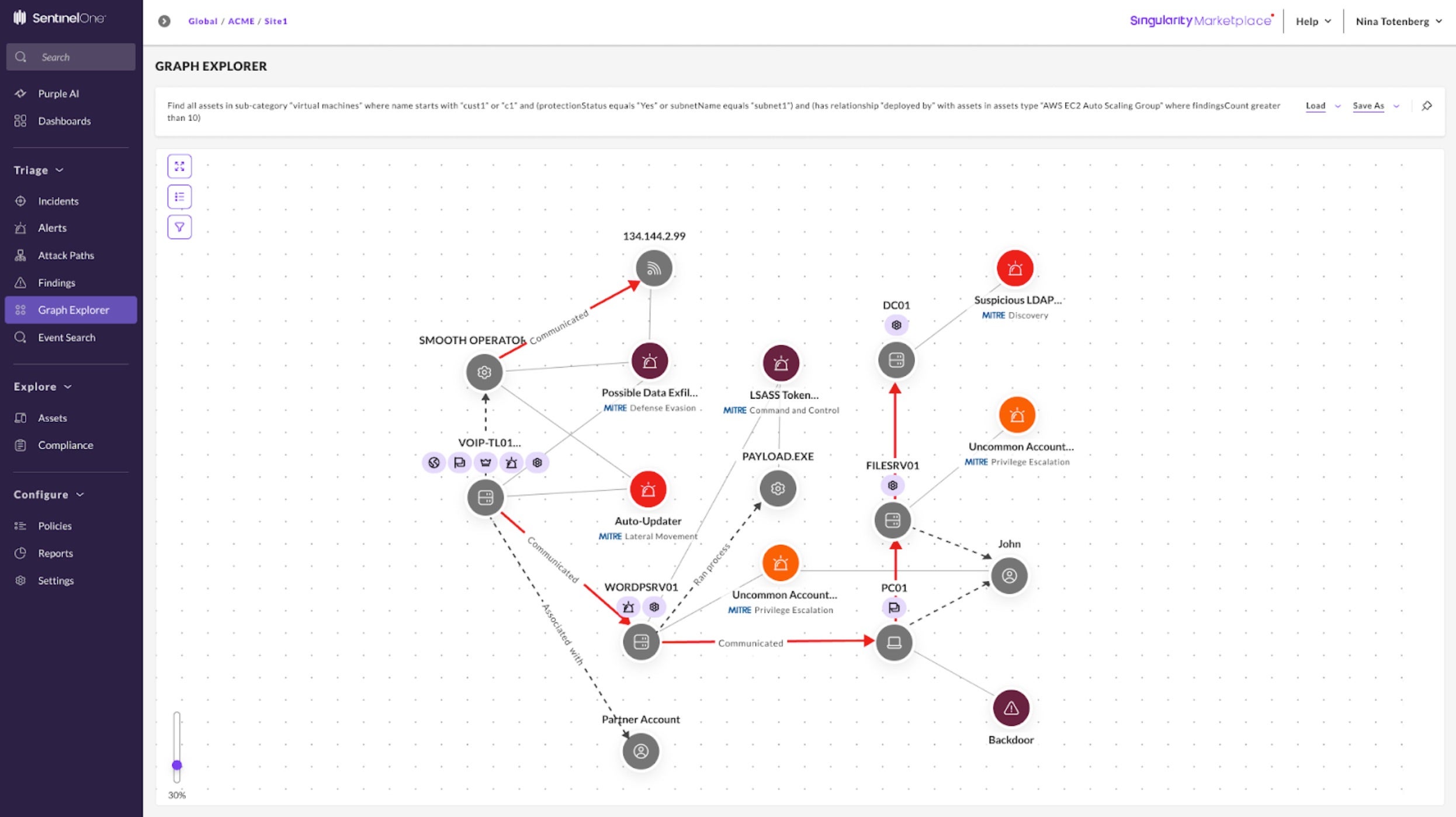 Conclusion
We created OneCon as a space for cyber defenders to learn, share, and equip themselves with the tools and inspiration to confidently tackle today's security challenges.
For the SentinelOne team, true enterprise-wide security lies in proactively and comprehensively securing the entire organization with the power of AI. In the face of a changing threat landscape, we are glad to be in the company of leading cybersecurity experts who are ready to collectively shift with us.
We'd like to thank all of our sponsors, guest speakers, partner presenters, support staff, event organizers, and most of all, our attendees for an amazing OneCon23. From all of us at SentinelOne, we look forward to seeing you at next year's event!
Contact us to learn more about what we are doing to evolve the cyber defense industry or book a demo to get more in-depth experience with our newest integrations and security offerings.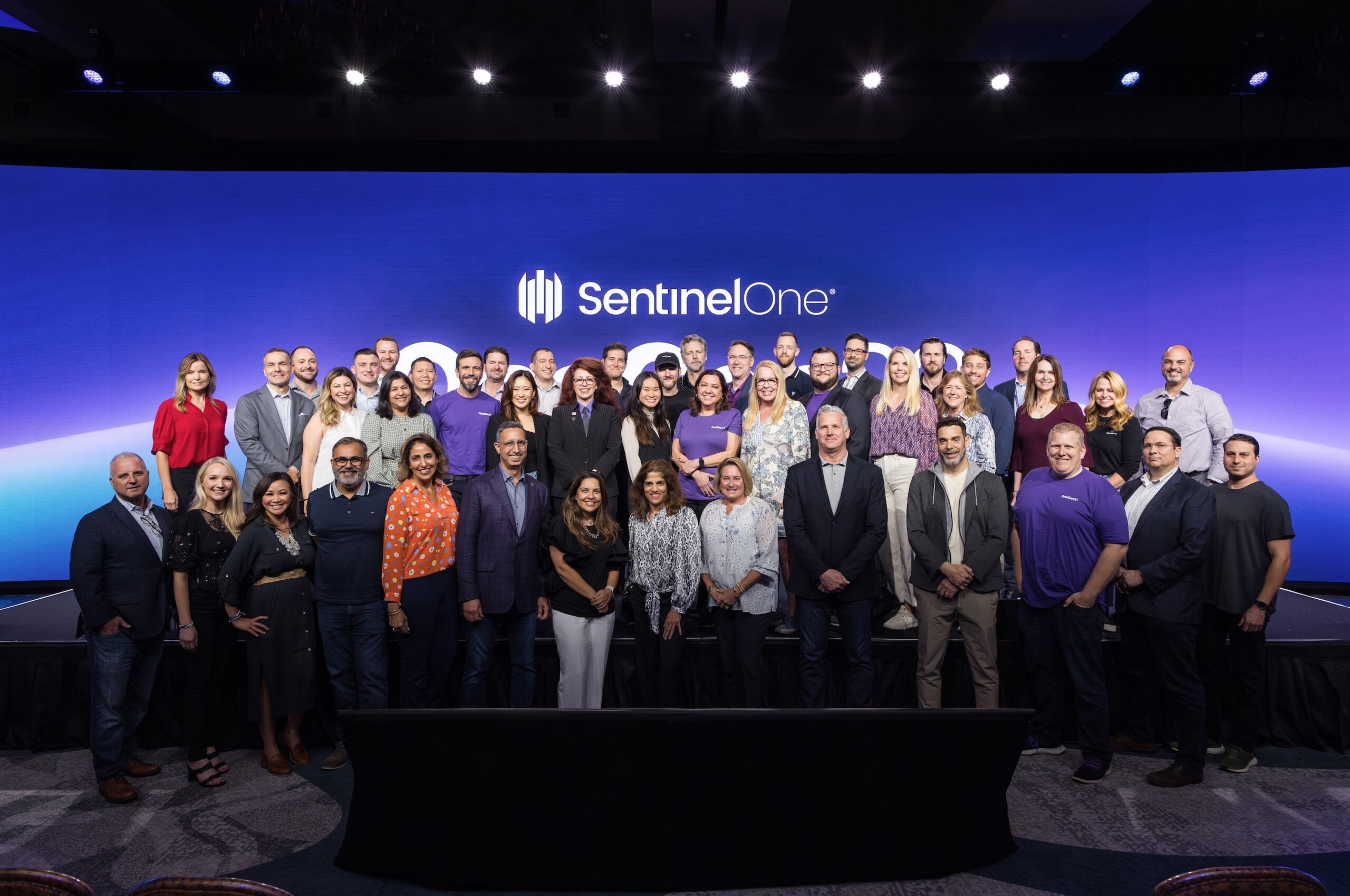 https://phxtechsol.com/wp-content/uploads/2023/11/The-Future-As-One-Major-Announcements-from-SentinelOnes-Inaugural-OneCon.jpg
628
1200
Phoenix Technology
https://phxtechsol.com/wp-content/uploads/2017/02/PTS-Horiz-logo-1-1200-300x53.jpg
Phoenix Technology
2023-11-14 06:47:25
2023-11-14 06:47:44
The Future As One | Major Announcements from SentinelOne's Inaugural OneCon